Why Lundberg?
Multipurpose Lundberg is a machine with excellent mobility, productive and environmentally friendly.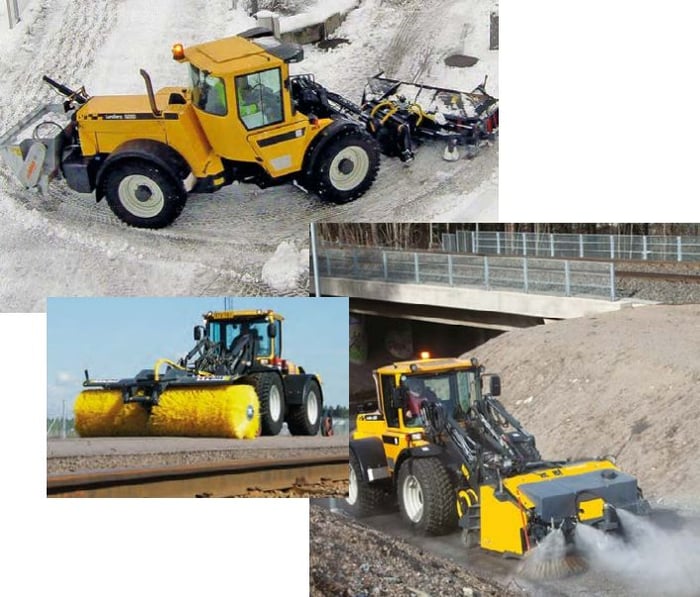 Mobility
Lundberg is a powerful, fast, and agile machine with remarkable mobility in narrow places and on rough terrain. The machine's articulated steering and oscillating middle make it possible to manoeuvre the machine in a safe and effective manner on all kinds of terrain. The fast driving speed makes travelling between different work sites during the workday possible.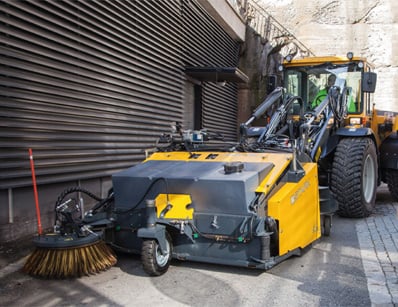 Versatility
Lundberg has been built and developed to be able to be used with a variety of different work attachments. The versatile Lundberg can be used in many different work environments. With its advanced hydraulics and steering system, it is able to handle the most challenging and tough work situations. With Lundberg, you can use several work attachments simultaneously, attached to the loader, to the rear lift or tilting device, on top of the engine hood, or towed behind the machine.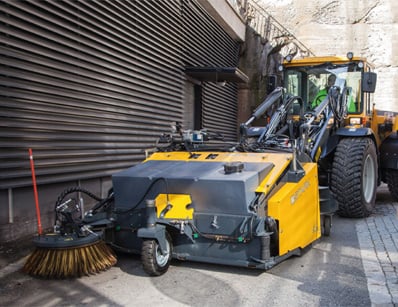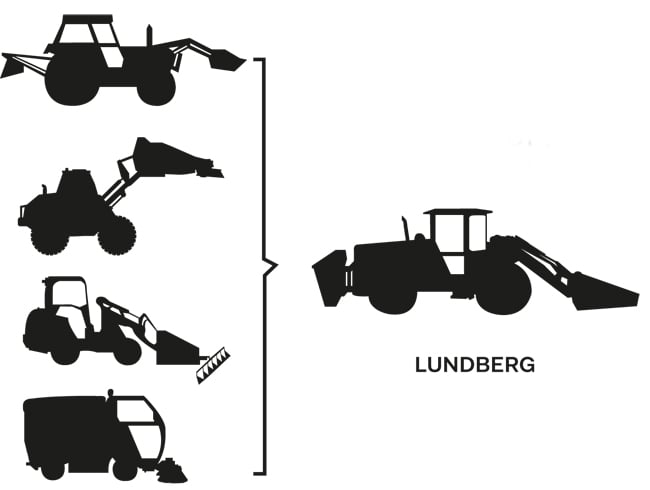 Productivity
Lundberg can do the job of several machines simultaneously. The fast driving speed and the advanced hydraulics result in high productivity. With Lundberg, you can perform more tasks with fewer machines and use them all year round.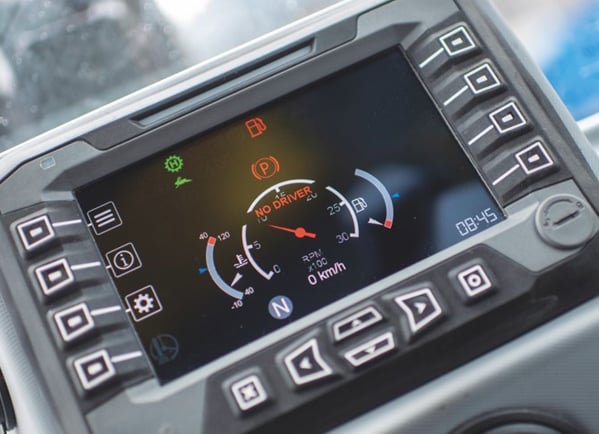 Comfort and ergonomics
Lundberg offers fantastic comfort and ergonomy for the driver. The cabin is placed on the front frame, which offers the driver excellent visibility. The cabin is quiet and well-isolated and the engine runs quietly for the driver's comfort. The placing of the controls and the steering has been carefully considered for maximum ergonomy.

The machine can easily adapt to different driving styles, tasks and attachments thanks to a smart pre-programmable control system, making it possible for the driver to concentrate on the work, and for the owner/client to know the job will be performed to the highest standard.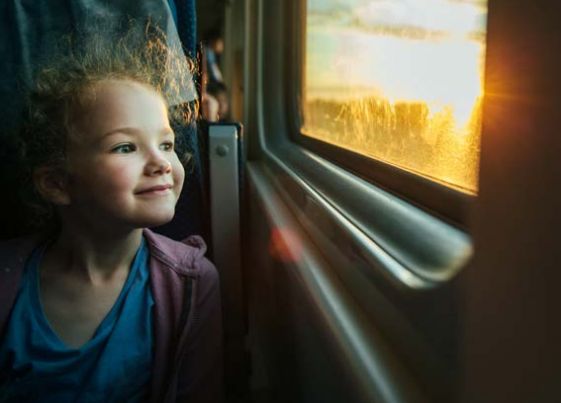 Environmental sustainability
Productivity and focus on the environment go hand in hand. Using Lundberg means reducing your negative environmental impact. A Lundberg machine can do the job of many machines, which results in
fewer emissions
less noise pollution and
a direct positive impact on nature and urban environments.
Want to hear more? Request our sales to contact you with a quote or more details!
Sales
We help you to increase your productivity and responsibility for the environment. Please consult our sales professionals for more information.