THE BEST LUNDBERG
JUST GOT BETTER
The new 55-series is out!
Multipurpose Lundberg more than a wheel loader
A Nordic multipurpose tool carrier for demanding needs of municipal and urban maintenance, facilities management, infrastructure and public works.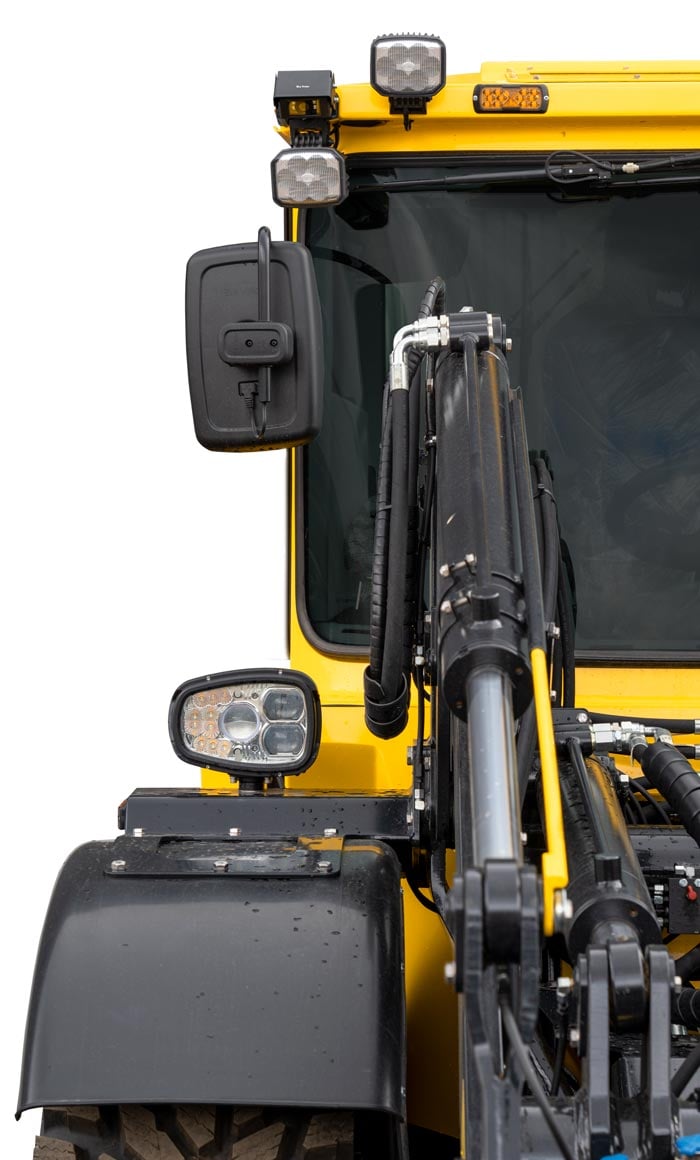 A new leader in technological advantages and features
The 55-series is equipped with the latest Deutz engine. The engine has low emissions and meets Stage V regulations. The emissions can be lowered even further by using HVO-fuel.
We design and manufacture machines inspired by tough Nordic conditions. We manufacture Lundberg's frames and loaders ourselves and assemble the machines with high-quality components selected from other well-known and reliable suppliers. This ensures seamless operation, easy maintenance and long service life, low life-cycle costs and all the features that Lundbergs is known for.
Electrically controlled and precisely operating driveline together with the comprehensively adjustable and highly efficient working hydraulics with smart features ensure that Lundbergs are able to cope with the most challenging and tough work situations.
Lundberg has been among the first to bring smart features to compact tool carriers, and they have been equipped with these for a long time. Features such as L-drive and L-flow help the driver to work more efficiently and safely. Other features, such as the L-speed make transfers between work sites economical and environmentally friendly.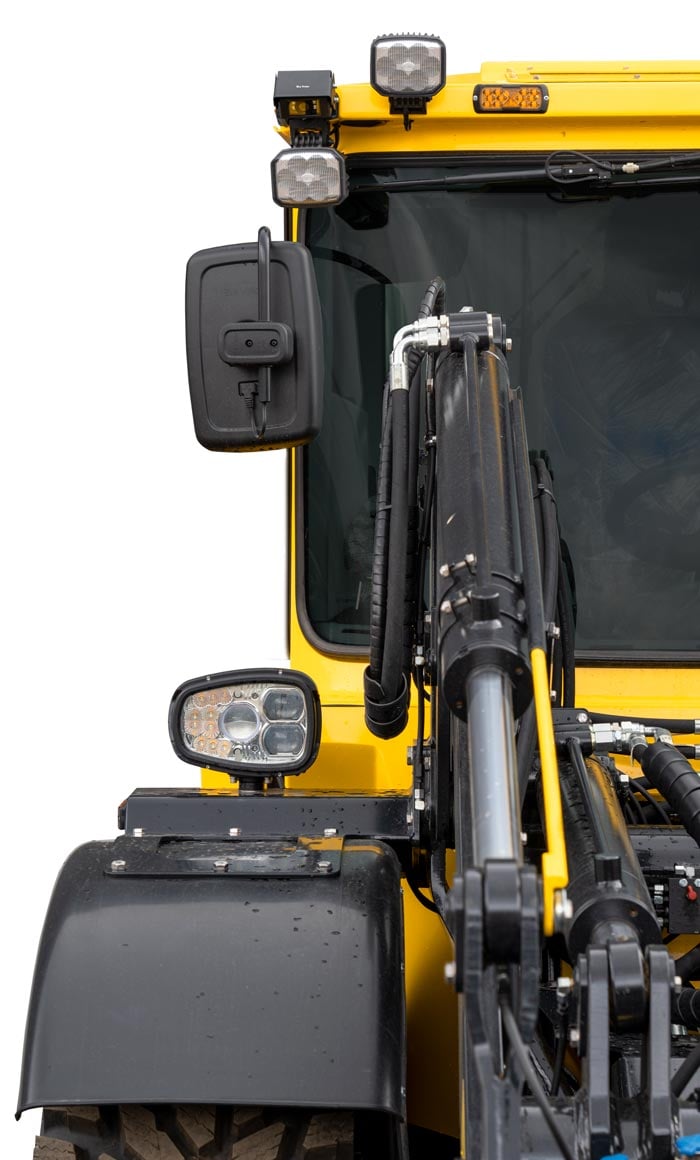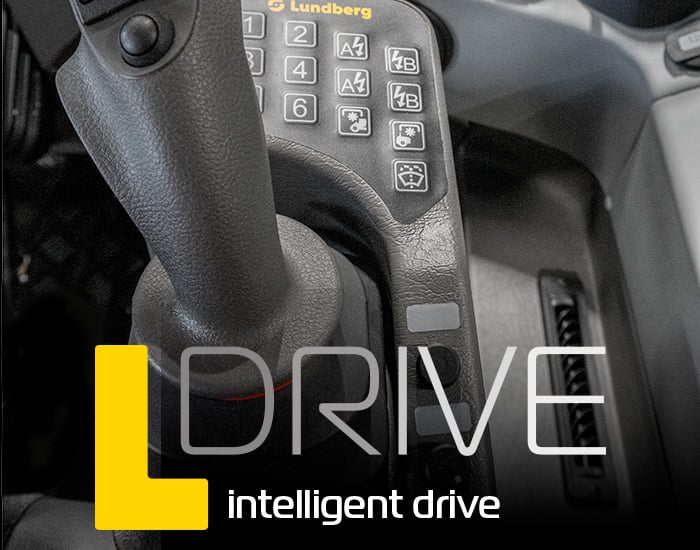 L-drive
L-drive is the smartest way to control the speed and hydraulic output of the machine while working. The operator can use hand throttle to set the engine to run at constant speed and provide the required power. While doing so, the accelerator pedal controls the driving speed instead of the engine speed.
At the same time, hand operated inching control can be used as a cruise control. The accelerator and inching pedals can be used to control driving speed even when cruise control is set.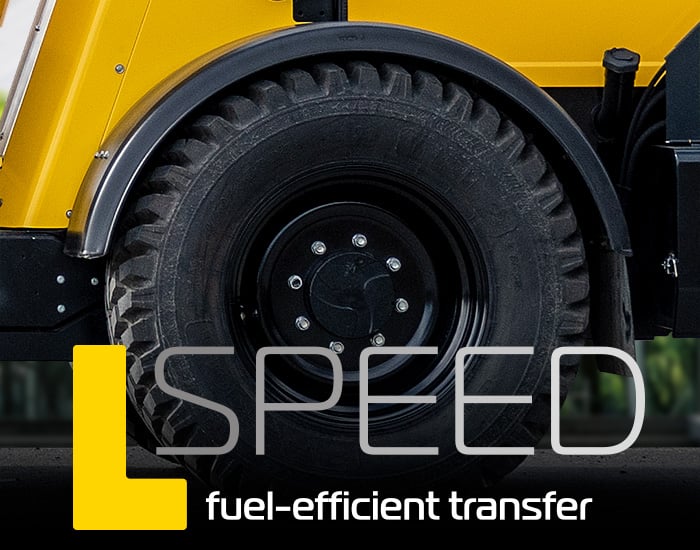 L-SPEED
The L-speed reduces fuel consumption as well as engine and powertrain wear while driving on the road. At full driving speed, the engine speed can be reduced when maximum power is not needed.
This makes transfers between work sites economical and environmentally friendly.
The machine is more quiet, which is important in urban environments. Operator comfort is also improved, due to the lower noise level in the cab.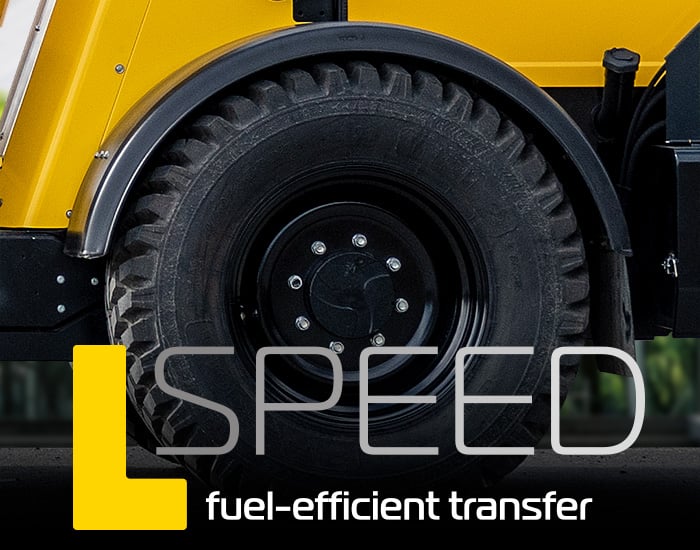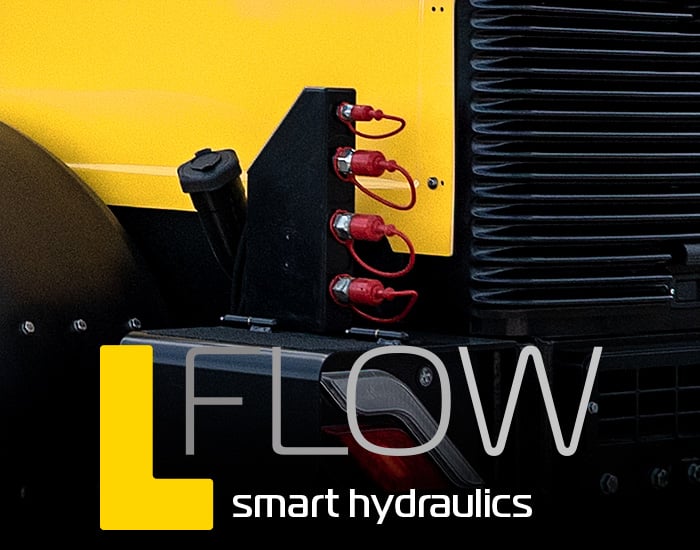 L-FLOW
L-flow is a smart system where driving speed controls the hydraulic flow. It can be used in both the front and rear hydraulics. By using the L-flow, for example to control the feed of the salt spreader, you can spread salt evenly regardless of the speed. And if you stop, the spreader will stop automatically.
This is a great feature in multitasking, such as sweep-salting. You can focus on safety and control of the sweeper and anti-slip treatment will be done automatically without turning and adjusting knobs or switches.
Download brochure: Lundberg 55-series
Want to hear more? Request our sales to contact you with a quote or more details!
Sales
We help you to increase your productivity and responsibility for the environment. Please consult our sales professionals for more information.