Lännen attachments
Explore your wide range of different work opportunities
The multipurpose Lännen backhoe loader is packed with an uncompromising level of versatility and mobility.
The unique capabilities of Lännen to utilize an extensive range of attachments and to operate even in the toughest terrains enable you to cover a wide variety of applications and emerging needs throughout the year.
With a multipurpose Lännen, you can also multitask or carry out successive tasks by using both a front loader and backhoe-mounted work tools at the same time or in turns. Examples of the wide range of different attachments can be found below. Please consult our sales network for more information.
Examples of the wide range of different attachments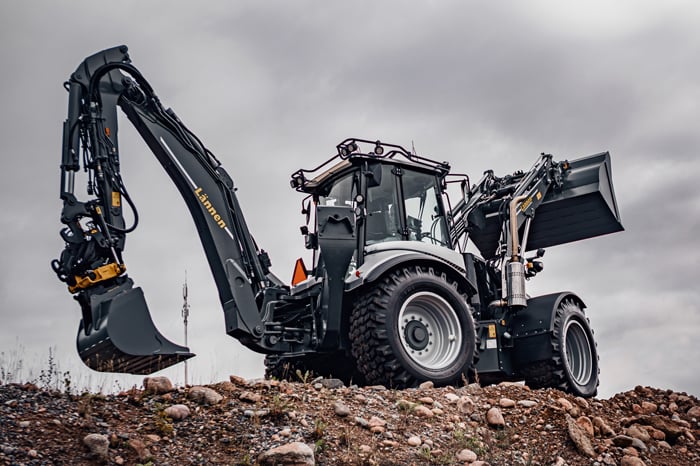 Multipurpose Lännen, one machine – multiple applications
One Multipurpose Lännen can perform all the tasks of many different machine types in infrastructure and public works, municipal engineering, and in the construction and maintenance of electricity distribution and communication networks and railways.
The solid, heavy-duty structure of the Multipurpose Lännen and its powerful and versatile hydraulic system together with fast tool changing make it possible to use a wide range of robust and efficient, as well as power-intensive, attachments. Multitasking with work tools attached to both the loader and backhoe, or carrying out successive tasks with a single set of work tools simply by changing the driving direction multiplies the versatility and productivity of Lännen to a completely unbeatable level.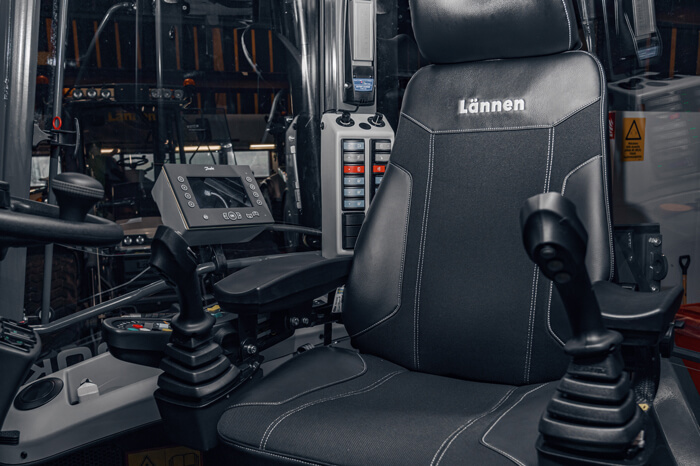 Heavy-duty backhoe loader offers excellent mobility and versatility
A wide range of attachment can be used on both the loader and backhoe. The solutions covers also lifting of persons and loads, as well as transportation of goods. The backhoe unit is detachable and it ca be replaced with a rear tool carrier equipment and several work tools.
powerful, precisely operating driveline and hydraulics with a broad range of adjustments
steplessly adjustable output of working hydraulics is available as an option
the real-time data transfer via the CAN bus, enables the machine's functions to be controlled from the display in the cab
the settings for each task, work attachment or operator can be pre-programmed and saved in the memory of the control system
changing the attachment is easy, as the correct settings can be retrieved with the press of a button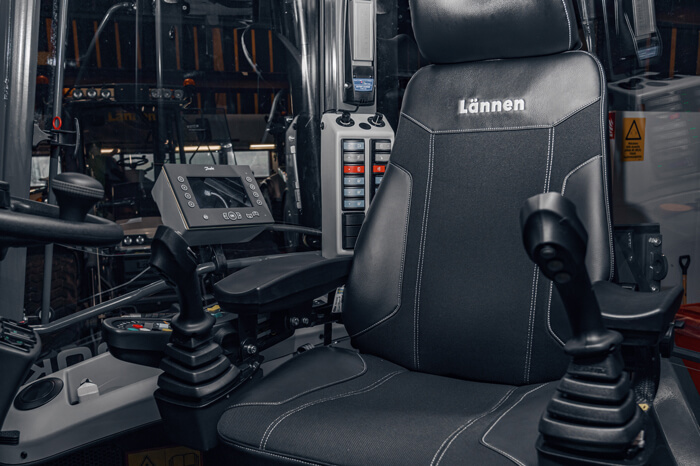 Examples of work attachments
Want to hear more? Request our sales to contact you with a quote or more details!
Sales
We help you to increase your productivity and responsibility for the environment. Please consult our sales professionals for more information.