Max Kvickström started his Lännen career in April 1987 working as an export manager responsible for Lännen backhoe loaders at Syväte Oy and has continued that career until retirement – and beyond!
How did you first enter the field?
I started working as a salesperson at Auramo Oy in Vantaa in 1982 and worked there until 1987. During that time, my job description expanded to selling industrial robots to the Finnish industry, and I also became a department manager and, ultimately, a unit director. This provided a good basis for working with Lännen backhoe loaders because at that time they were mainly based on hydraulic pilot control.
What has changed over the years?
When I started in 1987, I was responsible for the export marketing of the Lännen factory in Loimaa. As the business expanded, me and my family moved to Sweden for a year between 1989 to 1990. I have held many different positions over the years: managing director, marketing manager and export director.
A lot has happened during my time, but the basic elements have remained unchanged: hard work requires proper machinery, and that is what our customers appreciate. Of course, increasing attention is focused on user comfort: the cabin is the operator's office and, nowadays, a very comfortable one. Cabin visibility and different seat and joystick solutions are important.
Personal and occupational safety have also seen great improvements over the years, evident both at our factory and in the everyday work of the operators. Service and financing products are here to stay.
In recent years, we have made great strides in the rail sector with Lännen Rail Systems and are currently the technology leader in that market segment. In the future, rail network improvement will offer great opportunities for flexible multipurpose machines. In recent years, global environmental targets have brought about changes to our machines as well – we have been able to cut emissions without compromising power.
A lot has happened during my time, but the basic elements have remained unchanged: hard work requires proper machinery, and that is what our customers appreciate.
What has kept you going past retirement age?
My supervisor Timo Huttunen asked whether I would continue as a consultant for a while until my successor was found. I have indeed worked at Lännen for over 30 years.
This involves a great deal of feelings and memories. I have enjoyed the various tasks and have close relationships with my colleagues both in Finland and in Sweden.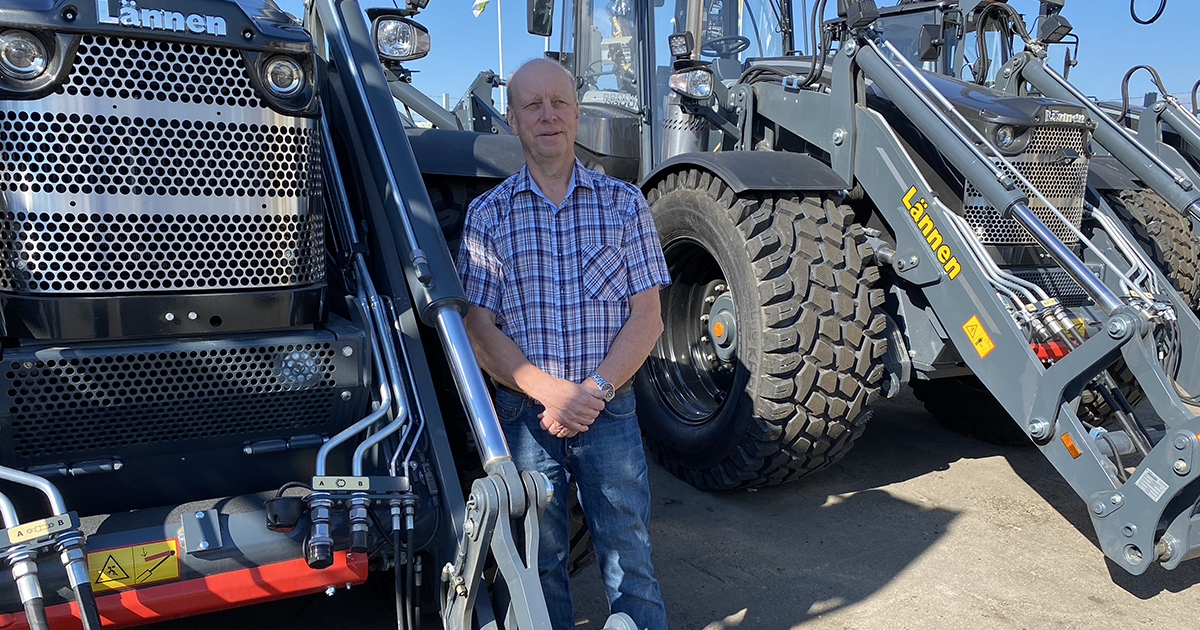 "I have always been interested in sports. When I was younger and living in Helsinki, I played bandy in the second-highest HIFK team. Nowadays, I like to renovate my summer cottage in the Porvoo archipelago, I go out on my boat and walk my dog."
How do you see the future for the sector?
Our sector has always experienced strong economic upturns and downturns. I believe that these cycles will become shorter in the future. The Lännen and Lundberg brands will maintain their high quality. We will also be the technology leader in our market segment. Multipurpose machines will continue to be our strength, within both Lännen and Lundberg brands.
This is an extremely important feature in international markets where we face competitors with notably larger production capacities. The introduction of Meclift will also support our production in Loimaa.
What clever advice would you offer newcomers?
You have to be persistent and willing to learn about the features and benefits of our products. It is important to know how our markets work and be actively involved in analysing the future requirements. This ensures that we will continue to offer equally strong products.
I have experienced the sector's slump during the 1990s recession, we were able to survive the financial crisis and now we are dealing with the coronavirus, but I think we can pull through by building a better world with fewer machines!