Just like the perfect asphalt surface, a successful machine company is built on a strong foundation. Kaivinkonetyöt Hannu Jantunen Oy based in Haapavesi is an earthmoving expert with a long shared history with Lännen machines.
Janne Murtoperä handles his task with great skills. He has done this before and will do it again. This is a rather small job for Murtoperä and the Lännen 8600K Premium he operates. With more than twenty years of experience, the foundations for the asphalted yard of a detached house are perfectly evened out.
"I started driving my first backhoe loader in 1998. The machines used in this company have changed since then, but I am still here, so I guess I have become part of the furniture," Janne says happily. This is already the fifth machine signed off to Janne, and it is no longer a backhoe loader but a multipurpose machine.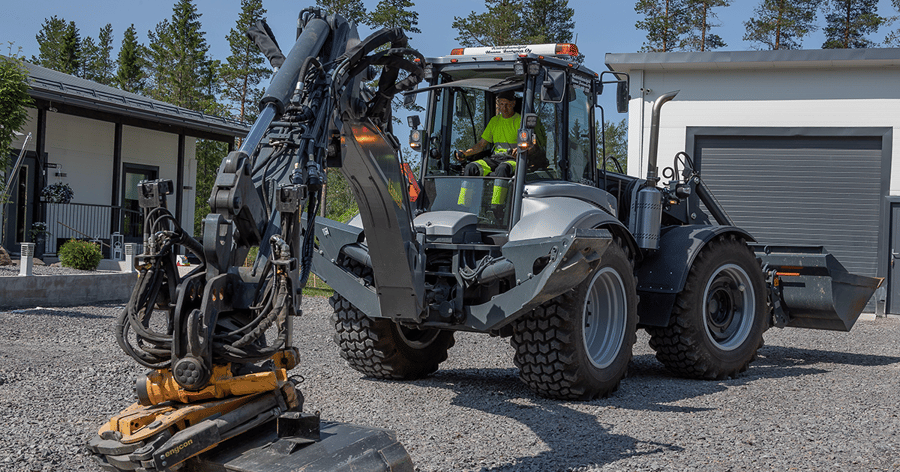 Janne Murtoperä has worked at Kaivinkonetyöt Hannu Jantunen Oy with backhoe loaders and multipurpose machines since 1998.
Starting off with a Pioneer
This machine type and its predecessors have played an important role throughout the company's history. Kaivinkonetyöt Hannu Jantunen Oy initially used Vammas tractor excavators, and in fact the entire company is founded on such a machine.
"In 1988 I bought my first machine, the Vammas Pioneer," Hannu Jantunen reminisces. "I was born on a farm and had been digging with an Ukko-Mestari since I was a young boy. When I grew up, I wanted to continue doing something similar, so that was that," Hannu explains.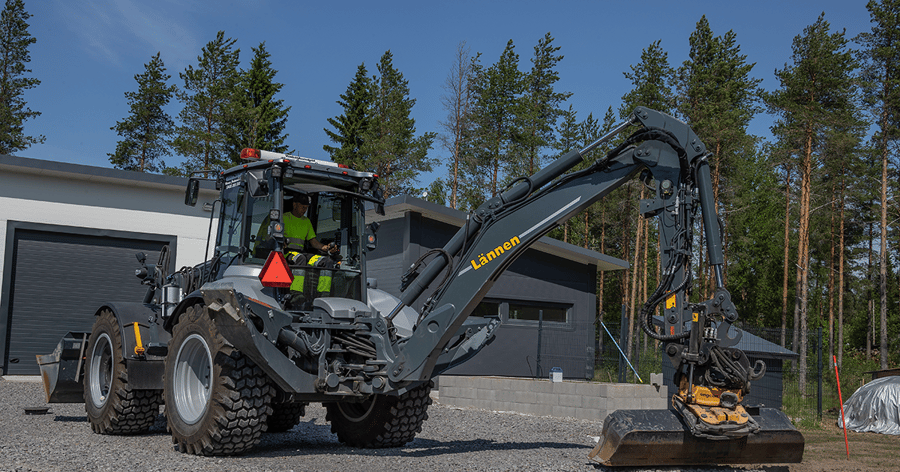 During the summer, Jantunen's three Lännen multipurpose machines work mainly with construction and asphalt preparation. The main partner is PEAB.
From the countryside to the entire country
The career as an entrepreneur took off and the world changed. Construction in the countryside began to wane and more and more farms acquired their own machines, so there was less need to employ companies to install culverts and perform similar tasks. Even Vammas was incorporated into the Lännen brand.
"We then started working alongside construction companies and have continued to do that until this day," Hannu Jantunen explains. The company has grown moderately, it carries out jobs all over Finland and uses variety of machines and vehicles. Of the three Lännen machines, the newest is the 8600K Premium received in April 2020 and driven by Janne Murtoperä.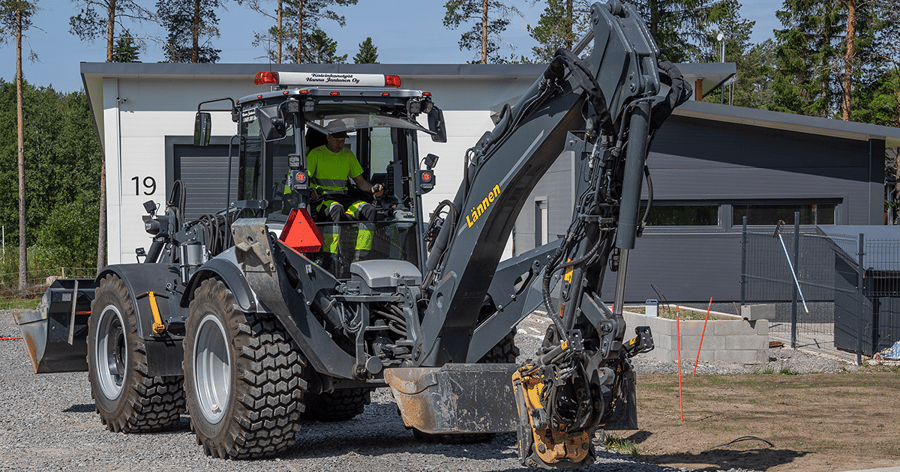 According to Janne Murtoperä, the Lännen 8600K Premium is a good combination of the ruggedness and stability of a larger machine, as well as sufficient power and strength for all work tasks. In winter, the job description includes e.g. snow work.
Working throughout the year with lännen
Work is available throughout the year, but the summer season mainly consists of making asphalt foundations with partner Peab. Outside the summer season, the machine is used for snow ploughing and loading, gritting, brushing and other street and building maintenance tasks. Furthermore, the Lännen machines sometimes help at construction sites.
The selected model is the Lännen 8600K Premium, which Murtoperä feels is a suitable combination of power and size.
"The power and hydraulics have been more than sufficient for our needs, and the larger front end of the Premium model provides better reach. Overall, the machine is a bit more robust. We have used wheel weights in the front making it a very stable machine," he says.
"Reliability is very important. Downtime due to a fault can delay the whole process."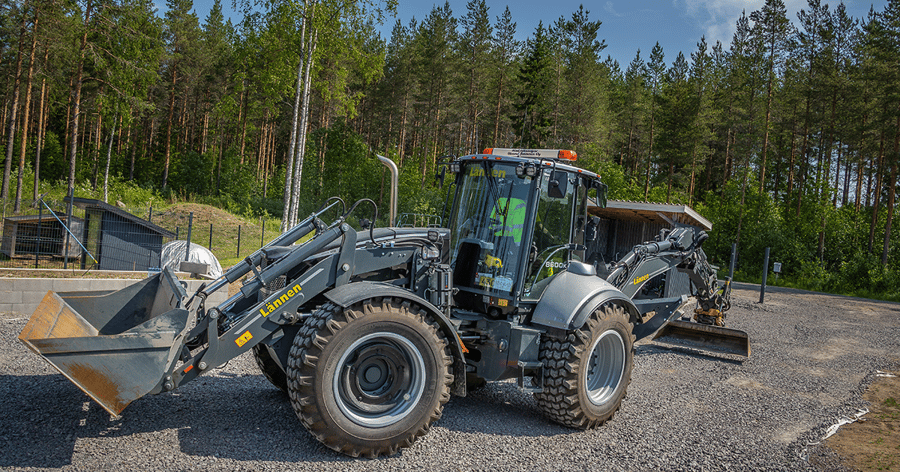 Janne Murtoperä praises the even better operating ergonomics of the Lännen K-model, which enables an increasingly smoother use of the excavator.
Lännen - Made for the operator in mind
Janne Murtoperä has personally experienced the development of these machines. The latest model especially charms with its control equipment that is even more functional than before.
"Now you only have to release the levers in order to change the shovel. Everything else can be done from the same place," he summarises.
"Things have changed a great deal from my Pioneer days. When digging, you had to turn the wheel like this from behind the seat," Janne laughs and demonstrates the move. "Well, at least you got exercise," he continues.
In terms of overall operator ergonomics, development is moving in the right direction.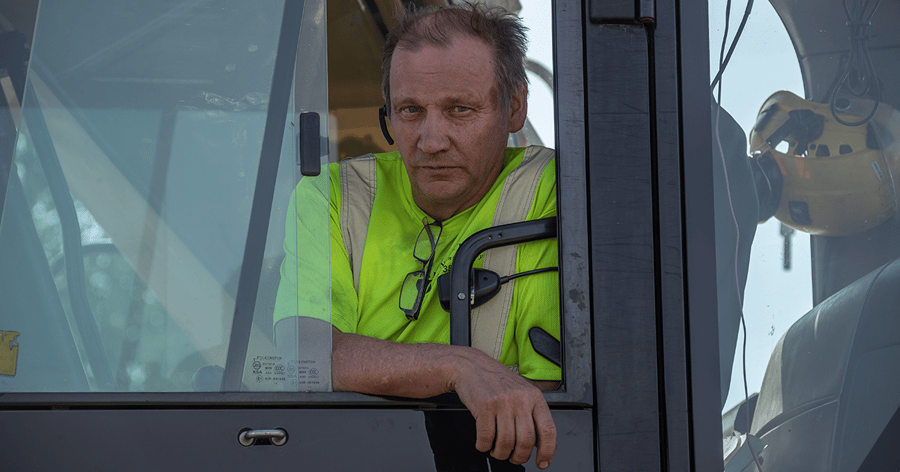 Hannu Jantunen founded his company in 1988 with a Vammas Pioneer. Since then, Vammas excavators have moved under the Lännen brand, and the common journey has continued in the form of multipurpose machines.
Lännen - Robust reliability
Nowadays, Hannu Jantunen mainly works with rotating excavator models. In fact, he is sitting in one today. The operators are responsible for their own Lännen multipurpose machines and work sites operate independently without any specific instruction. According to Jantunen, the cooperation with Lännen Tractors over the years has been customer-oriented and helpful.
"If we have had any suggestions or problems, they have listened to us and taken care of the issues," he says. "The customer is never left in the lurch. Reliable machines are vital in asphalt work, for example. You simply cannot be absent from that chain, the machine must work," Hannu emphasises.
Basic maintenance tasks are done in-house and major repairs are performed by Konehuolto Mika Jaakola Oy.
"If we have had bigger issues, they have provided the skills and expertise for the job," states Janne Murtoperä.
"An example of the excellent service provided by Lännen Tractors is that we have even received a spare machine from Oulu if the situation has required it," Jantunen concludes in gratitude. According to both men, cooperation built on good foundations will be easy to continue into the future.
Read more about Lännen multipurpose machines here.
If you have additional questions, need an offer or want our sales to be in touch with you, then click here.