Punkaharjun Kaivinkonepalvelu Oy currently specializes in the demolition, construction, and renovation of in both electricity and telephone lines. The company works nationwide with various operators. Its customers currently include various telecom and electricity operators. The company has evolved since it was founded in 2017 and currently has several Lännen multipurpose machines in its fleet.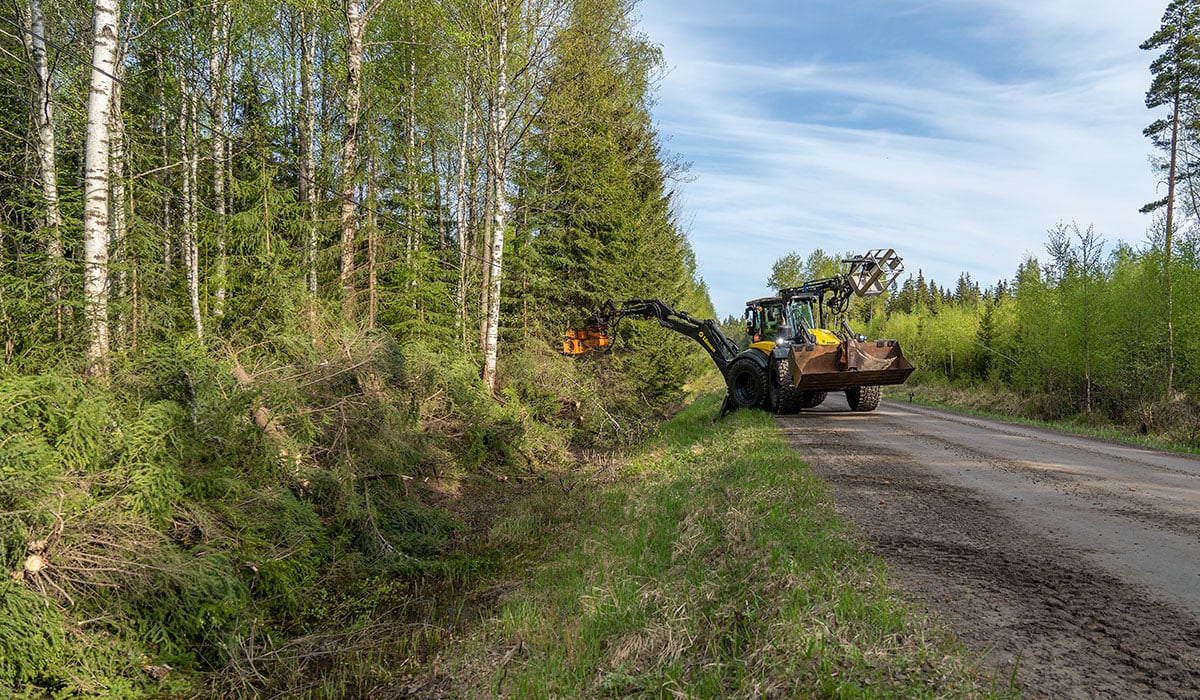 With its powerful hydraulics, the company is able to remove even the larger trees. The grapple makes it easy to leave the felled trees neatly on the bed.
- The Lännen 8800M multipurpose machine delivered this spring was a natural choice for the new machine, says entrepreneur Petri Hänninen.

Equipped to meet the requirements of line work, the machine has performed excellently and fulfilled the demands placed on it. The axle locks are a special mention among the accessories. The machine was fitted with 100% locks on the rear and front axles instead of the standard friction locks.

- The locks help in tricky places, but also save on ditch banks when crossing ditches with no wheels slipping. Petri explains.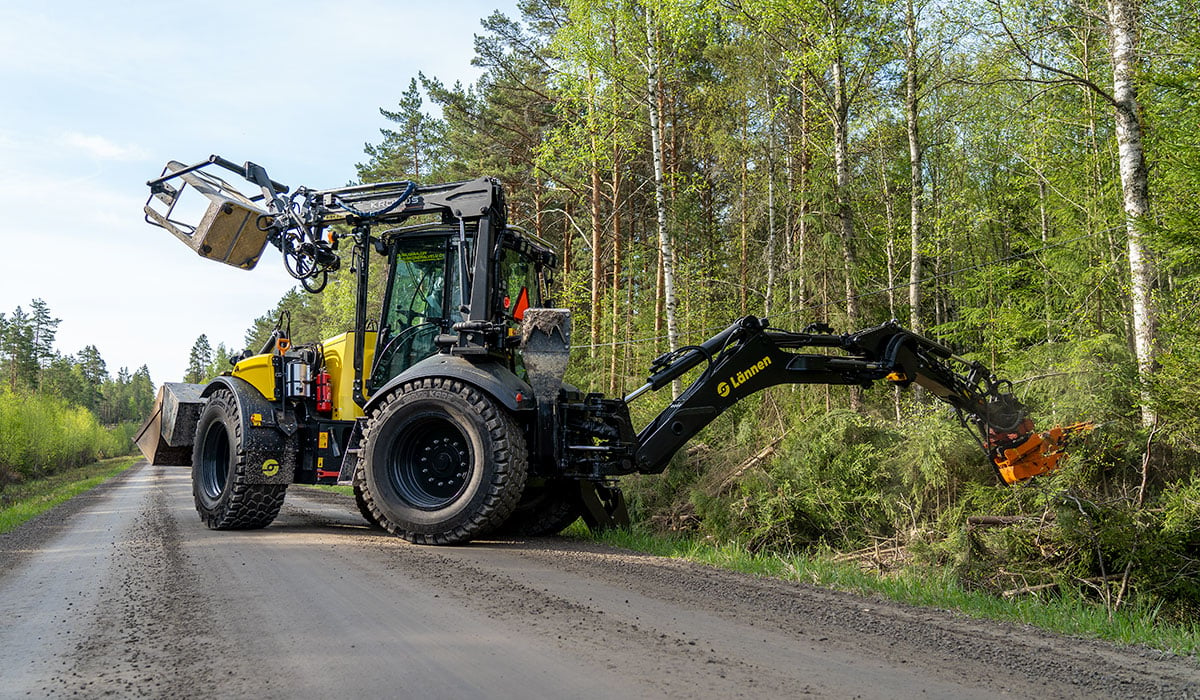 Thanks to the machine's good stability, it is possible to remove trees from the road.

On this site in Southwest Finland, the task is to clear the trees under an overhead fibre-optic cable line and replace some of the poles. An energy tree grab is being used for the clearing, as the trees under the line have grown sturdy. Thanks to the standard rear driving controls, the work is effortless as there is no need to turn the seat when moving the machine.
The backhoe's good reach and powerful, precisely adjustable hydraulics really come into their own when clearing. The grapple finds the right tree base time after time quickly and accurately, and even trees up to 30 cm in diameter are easily removed with the grapple.

Read more about Lännen multipurpose machines.