Electric Cooperative of Haukipudas in Northern Ostrobothnia supplies electricity to approximately 19,000 inhabitants in the area. The area is undergoing a major renovation of the highway 4, because the stretch between Ii and Kempele has for a long time suffered from local congestion. At the worksite, the Lännen 8800K multifunction machine is busy building a more functional environment.
The renovation work also brings along changes in the electricity distribution network. Overhead and ground cables will have to be moved and partially replaced by new connections. The Lännen 8800K multipurpose machine, operated by Eero Saarela of Konetyö Saarela Ky, was selected for the job.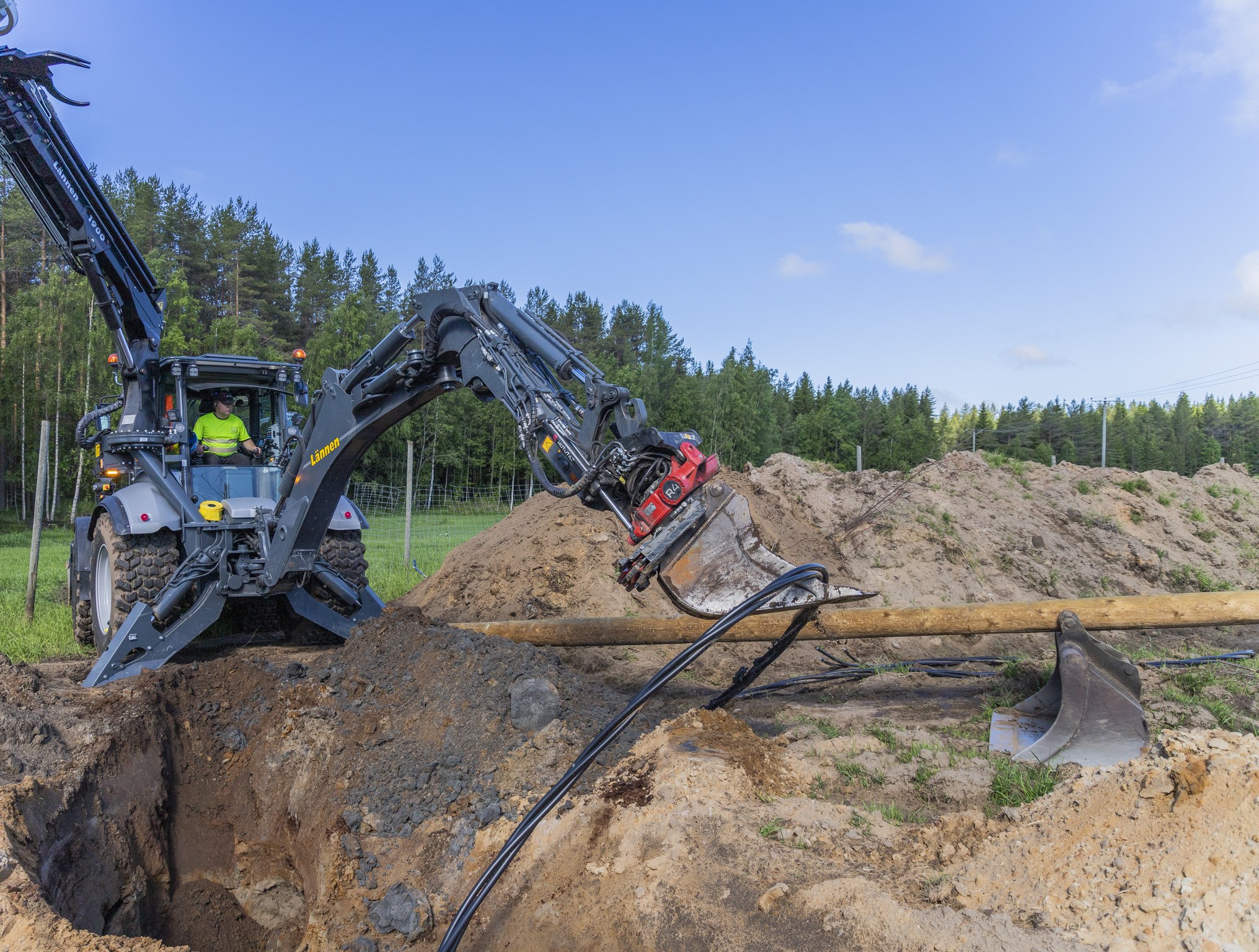 Lännen 8800K multipurpose machine was important when selecting the contractor
Mr Markku Joensuu, the distribution network engineer at Haukipudas Electric Cooperative, please tell us which factors were decisive, when you selected the contractor?
- We were familiar with the operator from the earlier assignments, and the cooperation with him has always been seamless. But it was the versatility of his newly acquired Lännen 8800K that convinced us. Loading, digging and erecting of poles can all be done using just one machine. In practice, that machine is doing all the work for which we are responsible, Mr Joensuu says.
Lännen machines also make possible the rapid installation and use of numerous accessories, which increase the productivity of the unit even more. The Lännen multipurpose machine is suitable for both underground and overhead wiring work, including disassembly and installation.
- This machine comes with a truly convincing range of work attachments. When laying cables, for example, the cable plough and spooler are very useful add-ons to the basic functionality of the machine. In addition, at the worksite the unit can be autonomously operated by just one person.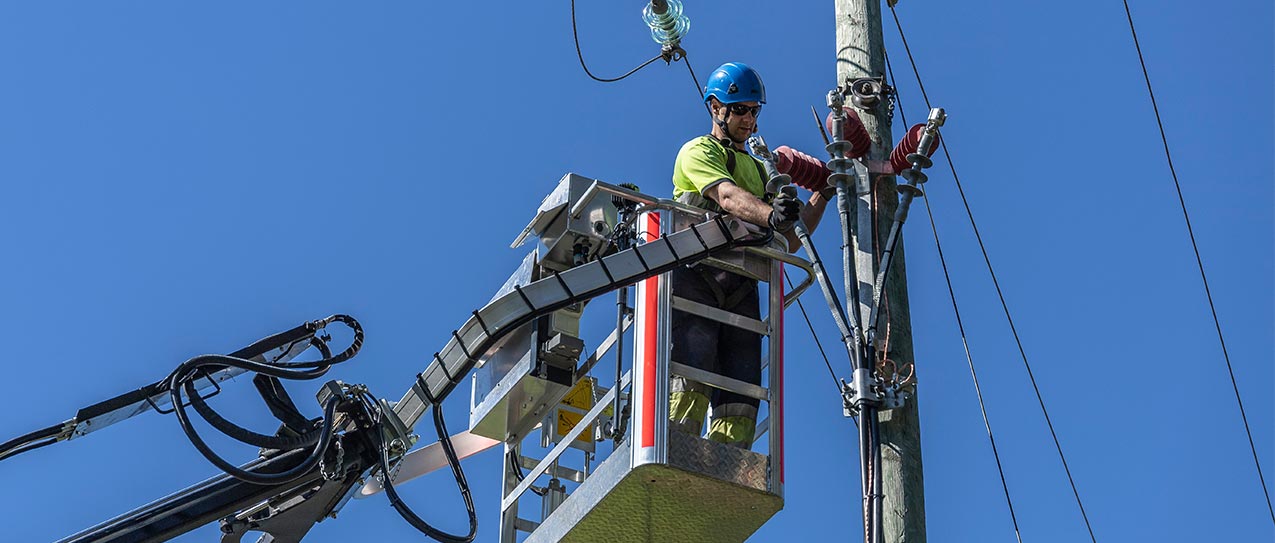 Aerial work platform is an essential safety feature
The absolutely most important work attachment of the Lännen 8800K in particular within the power- line work, is the aerial work platform. Using it does not only speed up the work, but also improves the occupational safety.
- Having a specific platform for hoisting people at the worksite is an essential safety feature, especially when working with poles. The Lännen machine is capable of positioning the platform safely and quickly into places where our own machinery cannot reach. Working at the construction site usually involves a lot of moving, so the excellent mobility of the unit is a great advantage.
After having completed the work stage, you simply lift the outriggers and drive the machine to the next position. This makes a huge difference compared with the limited mobility of a crawler excavator. We are now well on schedule, despite those many variables always present on large worksites, says Markku Joensuu.
Please consult your local dealer for availability of adding mobility on your work sites: Contact sales
Read more about Lännen multipurpose backhoe loaders.
Read more about Lännen Line Systems.