Tampereen Vera Oy has noticed how choosing the right machine can boost the efficiency of the operations. They carefully optimise the need of equipment individually for each work site, and the utilisation rate of their Lännen multipurpose machines has been very high.

Tampereen Vera Oy, a network construction company, which is a part of Tampereen Sähkölaitos Group, is an excellent example of a customer who makes full use of Lännen multipurpose machines in their day-to-day operations.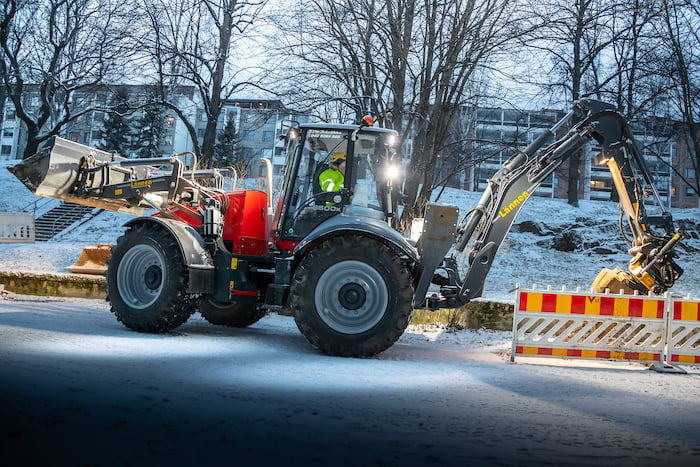 Vera actively uses the services of local subcontractors, who own multipurpose machines. They assign them for tasks, which require exactly this type of machines, which excellently support efficient performance of various network building tasks, both in urban and rural environments.
– When choosing machinery for our needs, we emphasize in particular two points. The first priority is the environmental aspect, as it seems to be in focus of discussion these days. The second priority, of course, is the work-power ratio of the equipment. With new machinery both of these ambitious targets can be met. There are fewer downtimes, the machines are more reliable and, for example, oil spills, for which we have zero to-lerance at our work sites, are nowadays less frequent, says Matti-Pekka Falck, Construction Manager of Tampere Vera Oy.
In search for maximum efficiency
– There are lots of sites out there for which any type of machine other than Lännen would be a wrong choice, Falck says.

– We are striving to deploy our multipurpose machines on sites where their properties can be utilised to the maximum. The typical areas of use can roughly be divided into two categories: urban construction and maintenance of aerial power lines and poles in rural areas. Configuration of the machines varies depending on the task at hand.

This time we are in Tammela, Tampere, at a building site of a 1.2 kilometre-long fibre line intended for camera surveillance.

– For this site, for example, there is no other reasonable choice than Lännen. No other type of machine would be able to handle effectively such a demanding contract work involving so much on-site transfers, Falck says.

– The contract includes five street sections to be excavated and during the work the machine has to be moving back and forth all the time. In addition, this project involves a lot of carrying: fences, concrete blocks, cover sand, traffic signs, plate compactors, cables and so on.

Read more about Lännen Multipurpose machines and download our product brochure.

Please consult our sales network for our equipment offering. Let's work together to find the right solution for your needs: Contact sales!