Lännen 8600k Premium
An ideal machine for diverse operations requiring an efficient and high-lifting loader. A true all-in-one tool.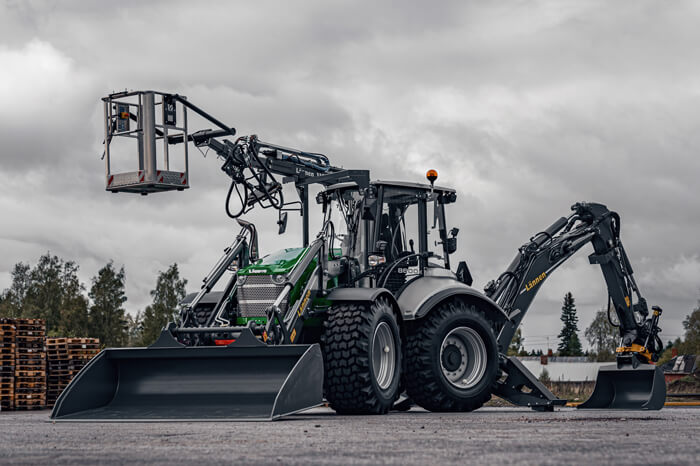 Need more power than your regular backhoe loader can provide? Lännen 8600K Premium is a powerful multipurpose backhoe loader with a PowerShift transmission, which allows to change gears on the run and under various loads.
8600K Premium is equipped with the bigger wheels and a larger and more powerful loader than the base model. An ideal machine for diverse operations requiring an efficient and high lifting loader.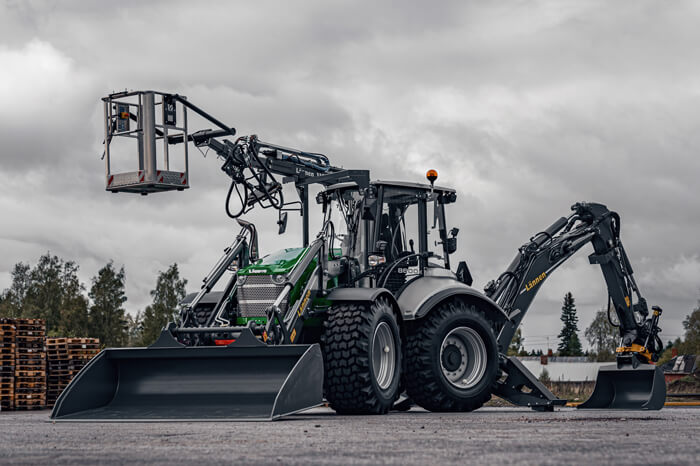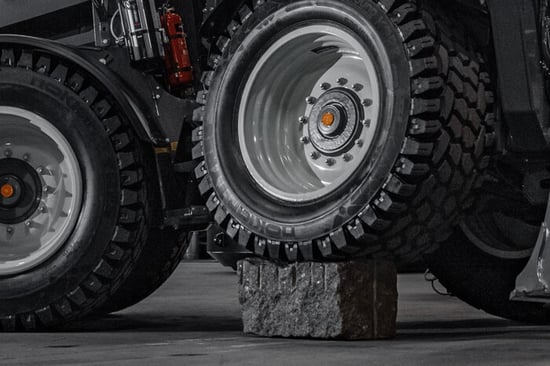 Agile and stabile
Articulated steering with 42° steering angle and the frame oscillation of ± 400 mm provide high levels of agility, maneuverability and off-road capability.
High ground clearance, differential locks on the axles, hydrostatic transmission, as well as automatic frame oscillation control system AOC guarantee excellent and precisely controlled mobility and stability even in the roughest terrain.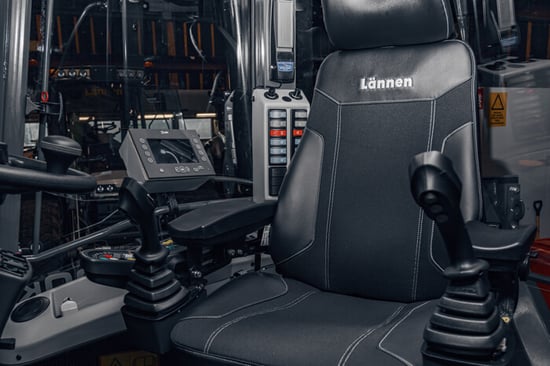 Comfortable and easy to operate
The operator-friendly cabin is comfortable, spacious and low-noise. A high capacity heater and climate control ensures a pleasant working temperature throughout the whole year.
Excellent all-round visibility and ergonomics enable easy and safe control of the machine:
a height-adjustable steering column with two-points articulation
an armrest mounted control panel
easy-to-adjust, sturdy armrests
unobstructed swivel of the seat.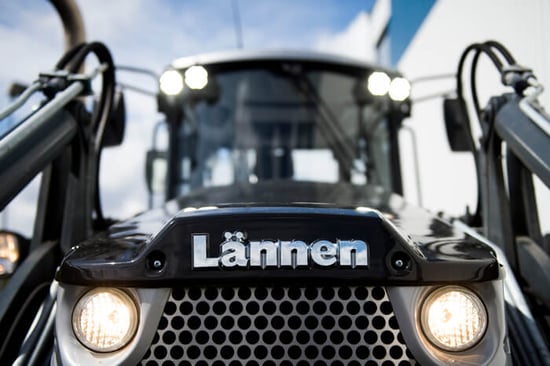 Powerful and economical
The most powerful and economical machine on the market in its weight class. The low-emission Agco Power diesel engines comply with Stage IV emission requirements.
The wide range of maximum torque makes it possible to work effectively and economically even at low revolutions. This saves on fuel and reduces the noise level.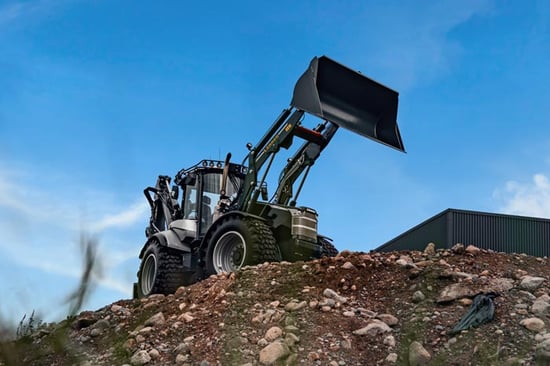 Effective and versatile hydraulics
Powerful, high-lifting loader for effective material handling and loading. The long-reach backhoe has a wide working range, high digging and lifting forces, and excellent slewing torque.
A load sensing, effective and fully adjustable operation hydraulics enable precise, safe and economical use of wide range of robust and powerful work attachments.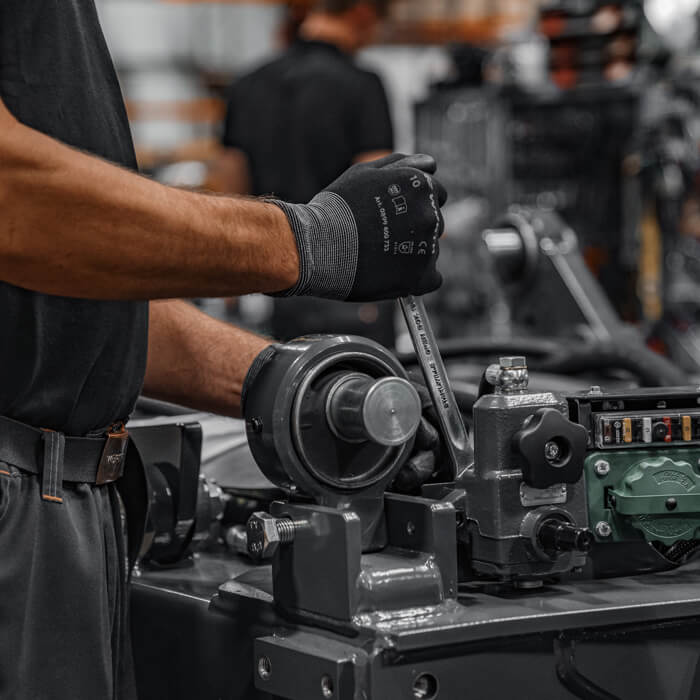 DESIGNED TO BE VERSATILE
— BUILT TO LAST

We design machines for your ease-of-use and with effectiveness in mind. One multipurpose Lännen is capable of tasks which traditionally have required several machine types to accomplish.
Lännen's solid, heavy-duty structure, powerful and versatile hydraulic system make it possible to use a wide range of robust and powerful work attachments on both the loader and backhoe. In addition, the backhoe unit is detachable and it can be replaced with a rear tool carrier equipment and several work tools.

SMART PRODUCTIVITY

Settings for tasks, attachments or operators can be saved via display for quick recall. Multitasking with work tools attached to both the loader and backhoe, or carrying out successive tasks with a single set of work tools simply by changing the driving direction multiplies the versatility and productivity of Lännen to a completely unbeatable level.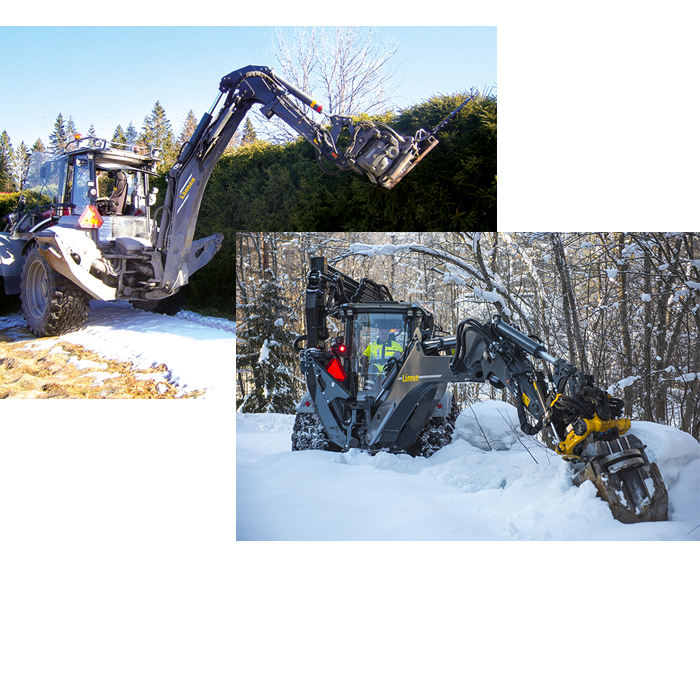 KEEPING YOU ON TRACK TO EFFICIENCY

The multipurpose Lännen provides smart productivity through first-class versatility and mobility.

With Lännen, you can cover a wide variety of applications throughout the year. It is smooth and safe to drive both on the roughest terrain and on the highway, as well as in densely populated areas and confined spaces.

The excellent overall economy of Lännen is a part of our high contribution to a sustainable development. With multipurpose Lännen, you can achieve more with less.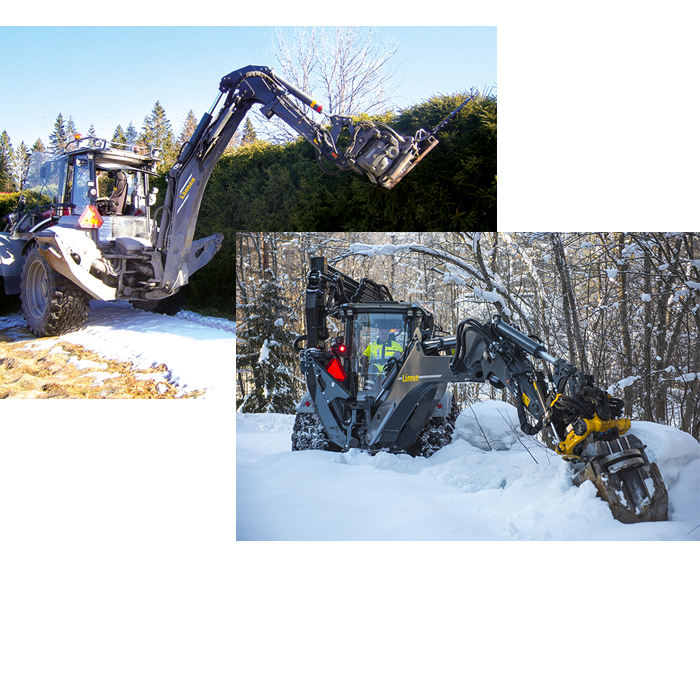 Technical information: Lännen 8600K Premium
Download brochure: K-Models ready for heavy duty
Want to hear more? Request our sales to contact you with a quote or more details!
Sales
We help you to increase your productivity and responsibility for the environment. Please consult our sales professionals for more information.